All Chronic Headaches can be Better Managed by Home Remedies than by Taking Painkillers
Headache is my biggest headache! That is how most chronic sufferers feel. There are two most commonly occurring type of chronic headaches.
One is migraine which causes throbbing or aching pain on one side of the head and the other is tension headache which causes throbbing forehead pain and a dull pain on both sides of the head.
Immediate Replenishment of Electrolytes and Fluid Loss is the Essential Element of all Home Remedies fro Diarrhea
Diarrhea is one of the most common occurrences worldwide. Everyone gets it once in a while. If managed well it can be cured easily, but it is still the number one killer in the developing world.
Get Rid of Your Heartburn with One or More of the Home Remedies for Instant Relief.
Heartburn is a pain rising from chest and sometimes radiating to the neck, throat and jaw. It also gives a burning sensation in the chest and stomach.
Bronchitis Can't Survive with these Simple Natural Home Remedies
Bronchitis is a condition in which bronchial tubes of the lungs get inflamed due to viral or bacterial infections or trapped pollutant particles. Bronchitis can be acute or chronic.
Though there is no cure for cold sores many home remedies can provide excellent pain relief.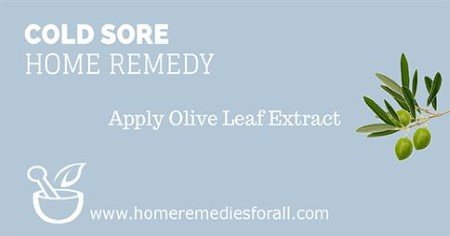 Cold sores are small but painful blisters on the lips. They may occasionally appear on the nose as well. These are generally filled with fluid and are also called fever blisters.
Most Diaper Rashes can be stopped within 3-4 Days by Home Remedies and Preventative Care.
Red irritated and warm skin on the diaper area of your child which feels puffy by touch is diaper rash requiring attention.
Diaper rash is usually caused by moisture in the diaper area as even the best absorbing diaper cannot be completely dry. Sometimes child's own urine mixing with bacteria in the stool releases ammonia leading to diaper rash.

Iron Deficiency can Easily be Resolved by Following Home Remedies to Get Rid of Anemia.
Anemia is reflection of an underlying condition. It is not a disease itself. Therefore, it is important to first find out which type of anemia is it? If anemia is diagnosed and no other disease is associated with it then it is an iron deficiency that is causing it.
Use these 5 Different Oils as Hair Loss Remedies.
Don't panic if you notice hair fall. Losing 50-100 strands of hair daily is common in normal hair growth cycle. If you lose more than that then you should look for the causes. Genetics, medicine, aging and extreme stress are most common causes of hair fall.
A few Lifestyle Changes and Many Natural Home Remedies Can Cure Diabetes Type 2
Diabetes is a metabolic disorder. It causes the blood glucose (sugar) levels to rise above normal. The condition is also called hyperglycemia.
Toothache is a common problem affecting children and adults of all ages. The intensity of pain can range from mild to unbearable, and tenderness can be felt in touching the jaw area in most cases. Eating and drinking can make the toothache worst.