Herpes is contagious and is caused by Herpes Simplex Virus. It is an infection which can directly be contracted through sex, kiss and touch or even indirectly by sharing the personal items of the infected person. Herpes which appears as red swelled liquid filled blisters can appear near eyes, face, mouth, lips buttocks, genitals and area around genitals can affect both men and women.
Herpes can recur frequently during the year. Most of the time infection remains dormant and outbreak can be sudden. The Herpes sores/blisters can be painful. Herpes has no permanent cure, its symptoms can be managed by many home made remedies and these natural methods in many cases can be more effective with no bad side effects as compared to over the counter medicines.
Indigestion does affect most of us one time or the other. Burping, heartburn and acidity are some of the symptoms that indicate indigestion, which is generally caused by bad heating habits such as overeating, or eating fast and stress or anxiety. Indigestion creates feeling of discomfort and uneasiness due to lopsided secretion of digestive juices in the stomach. The condition is usually temporary and you don't need to rush to visit a doctor. Some home remedies are enough to give you instant relief from indigestion, and adopting healthy habits will help to get rid of future indigestion in the long term.
Toothache is a common problem affecting children and adults of all ages. The intensity of pain can range from mild to unbearable. Toothache is pain in and around teeth and the jaw area. Eating and drinking can make the pain worst. Tenderness can be felt in touching the jaw area in most cases. Toothache is mainly caused by tooth decay or tooth damage. Most toothache may require help from dentist but some can be treated by home remedies.
Read more: Home Remedies for Toothache - Natural Pain Relief
Gout is a type of arthritis which causes painful attacks in one or more joints due to inflammation and, . the pain can be severe. Uric acid which generally passes out in urine is the cause of gout. Its build up in the blood stream may become too high from time to time creating tiny crystals. These crystals irritate tissues in joints causing inflammation and pain or gout attack as usually known. Gout pain is relieved by various home remedies; some of them can cure it as well.
Dandruff is a manifestation of scalp's shedding of dead skin. The severity of dandruff differs from season to season, and it is worst during winter. Dandruff causes itching. White flakes fallen from the scalp can be some time visible on the dark cloths and be most embarrassing.Among the most common causes of dandruff are skin conditions such as seborrhoeic dermatitis, psoriasis, eczema and dry skin. Sensitivities to hair care products can also cause dandruff. There are a number of natural remedies to get rid of dandruff. If these home remedies don't show results then you must visit a dermatologist /skin specialist.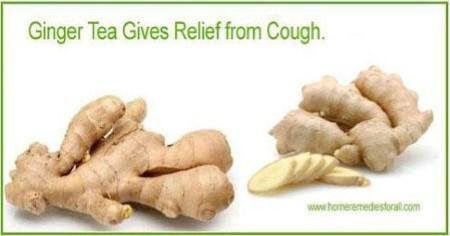 Cough is a body's natural way to react to the obstructions in the throat and lungs. It can be wet (producing mucus) or dry. So if you are able to remove this obstruction in natural ways you certainly have helped your body organs to stay healthy longer. Don't simply run to the doctor on the first signs of cough. Treat it at home and if the symptoms don't improve within 2-3 days then visit doctor. Every one of the following remedies are natural, can provide effective relief and, most of them are available at home in your kitchen.
Constipation is a simple disorder of the digestive system. The bowels do not move frequently, or are not entirely emptied when they move. Constipation is a symptom of an underlying condition, and it is not a disease itself. This state of constipation is the main source of a lot of other diseases as it produces toxins, which find their way into the bloodstream and are passed to all parts of the body. Therefore, it is important to learn about how to prevent it as well as how to treat it. Many home remedies can relieve you from constipation.